Jumpsuits and Playsuits. How to wear them ?
Jumpsuits and Playsuits. How to wear them ?Published By Zo Zo B Jones. Renowned Blog Writer
Some top tips on how to hide those lumps and bumps in these fab one piece numbers!
Jumpsuits and Playsuits. How to wear them ?
So, if you are anything like me you may have been thinking, what the heck is the difference between a Jumpsuit and a playsuit and what on earth is a romper?
It can be a bit of a fashion minefield out there, firstly understanding the difference and then picking the right style for you.Not only do we have to understand the difference between jumpsuit and playsuit we have the added complication of linguistic differences between USA English and UK English: Our US friends also use the term romper/onesie quite a lot which can also be babygro for us UK English users. Just to clarify, the adult onesie i'd definitely NOT recommend wearing to visit the mother in law!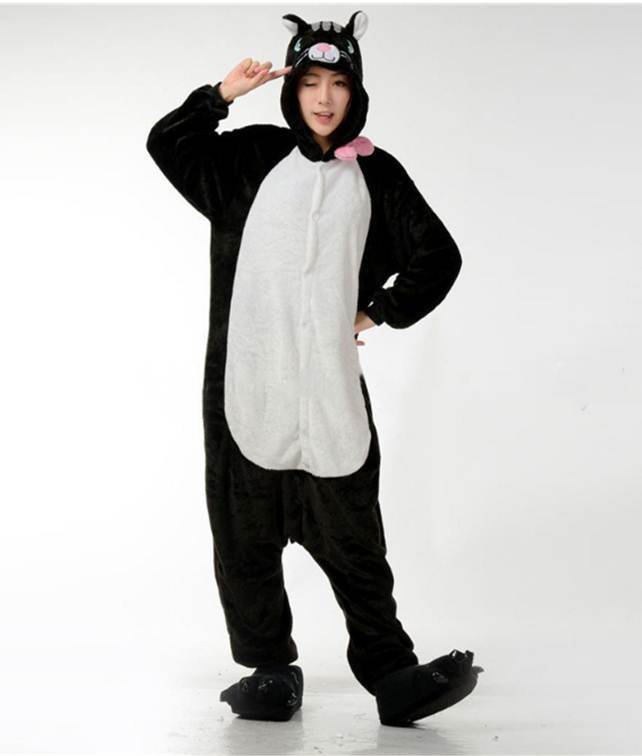 And don't get me started on pants, trousers for you brits, so caution when you read US fashion bloggers who encourage you to go out in your pants, they are NOT encouraging you to go out in your knickers!So, despite the fact that some fashion platforms use the term jumpsuit for every style, the general rule seems to be the following:
Playsuit: Short sleeve top and shorts all in a one piece.Playsuit does not mean it's only for play time: There are some extremely chic little numbers out there that can easily replace the LBD (aka little black dress) combined with the right accessories and footwear, you'll be turning heads wherever you go!These versatile one pieces can be sporty and fun, elegant and formal, or for the more daring amongst you, even look sleek and sexy like lingerie.Though generally more suited to summer, paired with the right jacket and tights this can be a year round staple depending on the climate of course, perhaps best not worn in Siberia!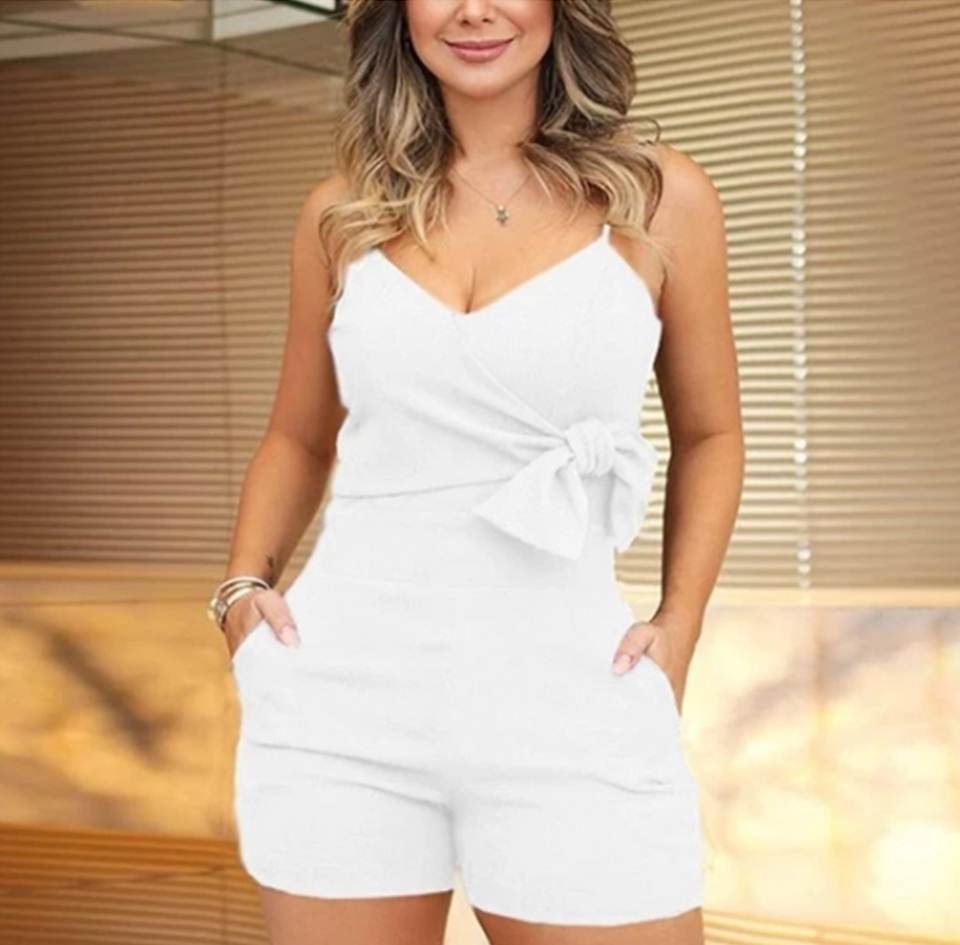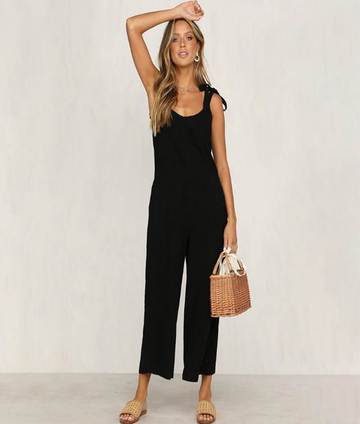 .Jumpsuit: Long trousers and top incorporated into a one piece. Again extremely versatile, from formal to informal, elegant and sophisticated, perfect for a fun night out with the girls or easy to throw on and take the kids to school. (Again, don't confuse with your onesie!)Once again there are no hard fixed rules, there are short sleeve jumpsuits, off the shoulder jumpsuits but generally all with long or mid length trousers, streamlined or wide legged flowing, the possibilities are endless.The same applies for the playsuit though depending on your preference, body shape and confidence, some women prefer longer trousers to flatter them as oppose to the shorter trousers on the playsuit.So the question is, which to choose from, how to wear them and how to combine comfort, style and flatter your own individual body shape?
If you are looking for a jumpsuit or playsuit to flatter and simultaneously disguise lumps and bumps, best avoid clingy fabrics and check it's the right size and cut for you; too tight will not be flattering and will emphasise all the wrong places though too large can engulf you and leave you looking completely shapeless.Finding the right size can be tricky especially as what is L on one store could be XL on another. On our Vidadecalle web you can find the size chart between the quantity and the 'add to cart' buttons. The size chart not only gives you the traditional S-XL option it also gives you the international equivalents and more importantly the measurements for each, for chest, waist and hips which is obviously much more accurate than a simple S or M option! So measure up first to ensure you get the right size for you.
It's best for the jumpsuit to be just slightly loose as then you can wear a belt to accentuate your waistline as well as adding other accessories if you wish to dress it up for a more unique look. Some of the curvier ladies amongst you may prefer slightly longer trousers on the playsuits for example while the petite playsuits specifically suit shorter ladies with smaller busts and waists.
And what a selection! From bright and bold to monochrome, to streamlined, vertical stripes to add height and length, lace to denim there are so many fabrics, choices and styles.Black is a classic that can be dressed up or down or add a splash of colour with red lipstick, flats for casual, or heels for sophistication. You could go for a black playsuit for both work and play, simply change your makeup and accessories and the same goes for the jumpsuit. Find a fabric that is comfortable and suits your shape and you are away for both work and play!